We are sitting in front of TV and watching our favorite movie or a basketball game. For a minute our program is being interrupted by many different commercials. What do people do then?  Advertisements come up in unexpected moments so we are forced to watch them or we change the channel – but there's a risk to encounter another one.
Usually, we wait for the end of the advert and do not focus especially on what is shown on TV. Then, we read news about changes in the government, view the job announcements, look for a horoscope for the next month, gaze at clothes magazine with upcoming season or check what is played in the cinema now. Sometimes psychological mechanism informs us that we are hungry so we go to the kitchen to eat something and make coffee. Some of us turn on laptop to check mailbox or community portals or use a mobile/iPhone to contact friends, read old messages for the third  time or look for something on the Web.
Can you identify yourself in that kind of situation? Researches show that a lot of people do not pay huge attention to the TV commercials but gaze at them at odd times. And it is used by advertisers in a smart way!
How do they do it? Let me explain that in several examples:
1) We see the commercial which presents a new music album released by Alicia Keys. At the end of the spot you are informed that album will be available in the store and web music stores in a week. They give you a link to that website. They also inform you: check it out in the community portal. What do you think then? You like Alicia Keys, enjoy her music and you couldn't have waited for the new album for a few months.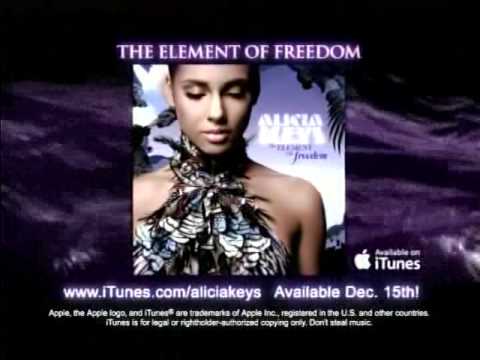 This TV ad suggests you to run the website and read more about it., You are now curious about the price and track list and you will likely visit the web.
Do you see the link between TV and the Internet?
2) The next video shows sportswomen who train and lead healthy lifestyle. As we expected it is about a new model of shoes which lets you reach better body and feel the comfort during training. Maybe you will ignore this. But if you read a newspaper which recommends to train every day to keep body in a good condition and stay healthy it will bring an idea that to start training you need a new pair of shoes.
At the end of the commercial you get the website link where you can find and buy these models.
Will you click on the link? Answer to yourself.
3) Some advertisements emitted in the TV are produced only to encourage people to visit the web.  Look at the video below:
In this case a person has to visit the web because it is the only source  you can make use of. TV commercial refers to the Internet directly.
4) The most innovative concept of linking is an image recognition. How it works? During watching commercial about for example a new jewellery line you take a photo of your TV screen using a mobile application.  The video below shows the function of a photo recognition illustrated with an example of a clothes magazine.
It  happens similarly while watching TV – you just take a photo at any moment when the add is emitted on the TV screen. The app recognizes the commercial and then allows you to buy the presented products with one click. Before you decide to buy it you can read a description of a presented model. You could also get a discount for your next shopping or learn more about other ongoing promotions.
As you can see, the image recognition is an innovative and practical solution  helping to purchase product that you see in the TV advertisement using mobile application. Although it seems to be complicated, actually it is childishly easy. Try to use 'image recognition' and you will convince yourself quickly how it can simplify your life.
Why do advertisers try to merge the power of TV publicity with the power of the Internet?
As it was said, most of television viewers use mobile devices and computers while watching TV. The cases above prove that marketing strategy based on the traditional TV advertisements referring to the Internet may turn out more effective than without this interaction. The way from the launching product or service to the clients to the moment of  selling it, is getting shorter.
Secondly, if you want to attract people to your product, think about their daily habits. Observe the people while they watchads. They are often focused on other activities advertisers try to connect it. People are becoming more and more demanding and seek for comfortable solutions. This is the reason why we started to buy online and settle the matters without leaving the house. Just then when we watch TV!
What is more, TV advertising is becoming less wasteful. We look at the offered product and use its ad network by clicking on the web (via our mobile devices or computer). Another possibility is to use mobile application that recognizes the image from the commercial and links  directly to the online store which offers this product. It shortens extremely the "distance" between the TV and the Internet.  The interaction is getting stronger and more likely we will start to be interested in the product and want to read more about it. Even if it is during the break  of the basketball game or a movie emitted on TV.
Nowadays, the Internet has become a leading medium. If you want to attract clients you have to exist in the Internet. That is the proof why interaction between these  media is necessary.
What exactly is the main reason of linking both media?
The Internet is a huge database which gives you access to all information and TV guarantees a wide audience. When you mix these values you are closer to the success of your advertising.
Author:
Karolina Gołaś,
Recognize.im