The greatness of Google Glass accelerates as fast as sport car in a short distance. And no wonder why – it's because of the Google's brand power. Nobody could compete with them for contrivance and cleverness, at least till now. They have good ideas of penetrating the market. However, Google Glass is not yet available for all. A narrow audience was chosen to test this technology including celebrities, especially musicians.
Why did Google decide on music stars? It's an easy answer. Using fame and the name of people who have a lot of devoted fans in a marketing strategy is always an efficient and lucrative enterprise, which quickly brings stunning results in a short time. Making business with popular bands (who are often technology geeks) extremely supports a rising value of Google Glass. Furthermore, some functions offered by Google Glass are related to music, which has been an affective object around the world for many years. When YouTube started to rule the internet, musicians saw a huge potential in it . With just one click you can see the latest music videos, learn lyrics by heart and hear your favorite sounds whenever and wherever you want. Google Glass wants to become a part of this business, where movers and shakers create good music, purchased by millions of people.
Google Glass was used by Bon Jovi's leader recently. He tested a gadget backstage before a concert at MetLife Stadium in New Jersey. The charcoal-colored Glass created a way leading onstage. Jon Bon Jovi could experience how Glasses change the view. At the same time, the keyboardist David Bryan tested them staying in front of the fans. The video below doesn't show a lot (sic!) and unfortunately is not a good material for promoting its functions, but there's no doubt, that 'Bon Jovi rocks with Google Glass' was a running news around the world.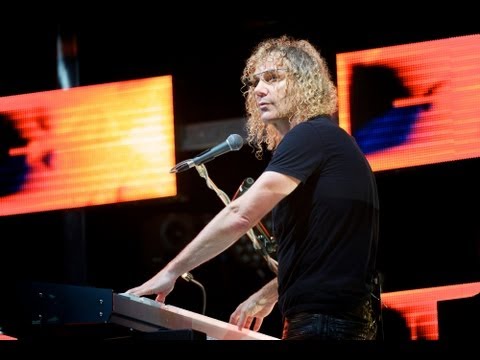 After the event, musicians said, that Google Glass is an innovative step in the future of sound.
How exactly can Google Glass affect music in the future? Let take a look at some possibilities.
1)      You are a cover band. You are a singer and would like to learn quickly by heart 20 songs in  one day. It's possible, although very hard and even a person with extremely absorbent mind could have a problem with it. You could have all the lyrics in digital version in front of you during the concert without using big paper notes and looking at them all the time.
2)      What about benefits for the fans? Music enthusiasts could browse the web to see live perspective of the singer at the concert. It's just like, when Beyonce takes the stage with her sexy dance and a great voice and you have opportunity to experience it so close, because everything you see is shown from her standpoint.
3)      Another example, imagine, that you are standing close to the stage and there is a moment when Justin Timberlake is giving you a gift (he got from another fan before) and you could catch this moment by taking a photo, though your camera or iPhone are deep inside your bag.
4)      Or, you are standing in front of the billboard, which shows a new record sleeve of U2. Without using iPhone/laptop, you can see the price of the album, the release date and the information about the closest music store located three streets away from this point, where  this new U2 album is offered.
Google Glass pretends to make the relation between bands/singers/musicians and fans stronger. It seems that in the future it will become an essential device which helps fully experience the art called music. Imagine, you don't miss any performances of a band whose songs are played on your iPhone/radio/any device every day. Maybe you don't believe in such development. Maybe you treat a toy named Google Glass as a ridiculous frenzy about new technologies and don't think it is snazzy.  But don't forget about the followers, who are waiting for the moment, when people say to themselves: thank God (Google), we have Google Glass.
(Examples based on: http://glipho.com/judgementdave/how-google-glass-could-affect-the-working-musician)
Author:
Karolina Gołaś,
Recognize.im